Posts for: November, 2020
By Alexandria Smiles Dentistry
November 18, 2020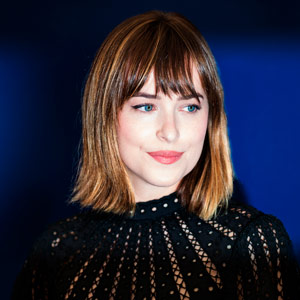 Celebrities' controversial actions and opinions frequently spark fiery debates on social media. But actress Dakota Johnson lit a match to online platforms in a seemingly innocent way—through orthodontics.
This summer she appeared at the premier of her film The Peanut Butter Falcon missing the trademark gap between her front teeth. Interestingly, it happened a little differently than you might think: Her orthodontist removed a permanent retainer attached to the back of her teeth, and the gap closed on its own.
Tooth gaps are otherwise routinely closed with braces or other forms of orthodontics. But, as the back and forth that ensued over Johnson's new look shows, a number of people don't think that's a good idea: It's not just a gap—it's your gap, a part of your own uniqueness.
Someone who might be sympathetic to that viewpoint is Michael Strahan, a host on Good Morning America. Right after the former football star began his NFL career, he strongly considered closing the noticeable gap between his two front teeth. In the end, though, he opted to keep it, deciding it was a defining part of his appearance.
But consider another point of view: If it truly is your gap (or whatever other quirky smile "defect" you may have), you can do whatever you want with it—it really is your choice. And, on that score, you have options.
You can have a significant gap closed with orthodontics or, if it's only a slight gap or other defect, you can improve your appearance with the help of porcelain veneers or crowns. You can also preserve a perceived flaw even while undergoing cosmetic enhancements or restorations. Implant-supported replacement teeth, for example, can be fashioned to retain unique features of your former smile like a tooth gap.
If you're considering a "smile makeover," we'll blend your expectations and desires into the design plans for your future smile. In the case of something unique like a tooth gap, we'll work closely with dental technicians to create restorations that either include or exclude the gap or other characteristics as you wish.
Regardless of the debate raging on social media, the final arbiter of what a smile should look like is the person wearing it. Our goal is to make sure your new smile reflects the real you.
If you would like more information about cosmetically enhancing your smile, please contact us or schedule a consultation. To learn more, read the Dear Doctor magazine articles "Space Between Front Teeth" and "The Impact of a Smile Makeover."
By Alexandria Smiles Dentistry
November 08, 2020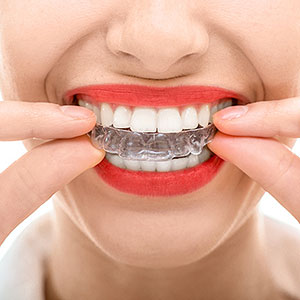 You can't correct a poor bite with braces or clear aligners overnight: Even the most cut-and-dried case can still require a few years to move teeth where they should be. It's a welcome relief, then, when you're finally done with braces or aligner trays.
That doesn't mean, however, that you're finished with orthodontic treatment. You now move into the next phase—protecting your new smile that took so much to gain. At least for a couple of more years you'll need to regularly wear an orthodontic retainer.
The name of this custom-made device explains its purpose: to keep or "retain" your teeth in their new, modified positions. This is necessary because the same mechanism that allows us to move teeth in the first place can work in reverse.
That mechanism centers around a tough but elastic tissue called the periodontal ligament. Although it primarily holds teeth in place, the ligament also allows for tiny, gradual tooth movement in response to mouth changes. Braces or aligner trays take advantage of this ability by exerting pressure on the teeth in the direction of intended movement. The periodontal ligament and nature do the rest.
But once we relieve the pressure when we remove the braces or aligners, a kind of "muscle memory" in the ligament can come into play, causing the teeth to move back to where they originally were. If we don't inhibit this reaction, all the time and effort put into orthodontic treatment can be lost.
Retainers, either the removable type or one fixed in place behind the teeth, gently "push" or "pull" against the teeth (depending on which type) just enough to halt any reversing movement. Initially, a patient will need to wear their retainer around the clock. After a while, wear time can be reduced to just a few hours a day, usually during sleep-time.
Most younger patients will only need to wear a retainer for a few years. Adults who undergo teeth-straightening later in life, however, may need to wear a retainer indefinitely. Even so, a few hours of wear every day is a small price to pay to protect your beautiful straightened smile.
If you would like more information on orthodontic retainers, please contact us or schedule an appointment for a consultation. You can also learn more about this topic by reading the Dear Doctor magazine article "The Importance of Orthodontic Retainers."