Posts for tag: fluoride
By Alexandria Smiles Dentistry
December 08, 2020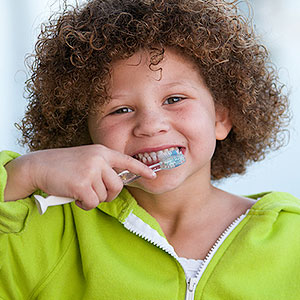 Fluoride is an important part of your child's dental development. But if children take in too much of this important mineral, they could experience enamel fluorosis, a condition in which teeth become discolored with dark streaking or mottling.
That's why it's important to keep fluoride levels within safe bounds, especially for children under the age of 9. To do that, here's a look at the most common sources for fluoride your child may take in and how you can moderate them.
Toothpaste. Fluoridated toothpaste is an effective way for your child to receive the benefits of fluoride. But to make sure they're not getting too much, apply only a smear of toothpaste to the brush for infants. When they get a little older you can increase that to a pea-sized amount on the end of the brush. You should also train your child not to swallow toothpaste.
Drinking water. Most water systems add tiny amounts of fluoride to drinking water. To find out how much your water provider adds visit "My Water's Fluoride" (//nccd.cdc.gov/doh_mwf/Default/Default.aspx) online. If it's more than the government's recommendation of 0.70 parts of fluoride per million parts of water, you may want ask your dentist if you should limit your child's consumption of fluoridated drinking water.
Infant formula. Many parents choose bottle-feeding their baby with infant formula rather than breastfeed. If you use the powdered form and mix it with tap water that's fluoridated, your baby could be ingesting more of the mineral. If breastfeeding isn't an option, try using the premixed formula, which normally contains lower levels of fluoride. If you use powdered formula, mix it with bottled water labeled "de-ionized," "purified," "demineralized" or "distilled."
It might seem like the better strategy for preventing fluorosis is to avoid fluoride altogether. But that can increase the risk of tooth decay, a far more destructive outcome for your child's teeth than the appearance problems caused by fluorosis. The better way is to consult with your dentist on keeping your child's intake within recognized limits to safely receive fluoride's benefits of stronger, healthier teeth.
If you would like more information on fluoride and your baby's dental health, please contact us or schedule an appointment for a consultation. You can also learn more about this topic by reading the Dear Doctor magazine article "Tooth Development and Infant Formula."
By Alexandria Smiles Dentistry
May 26, 2017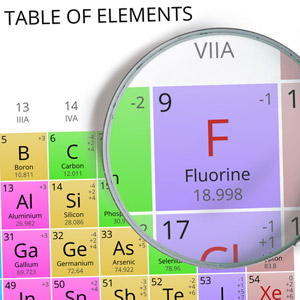 We've known for a long time that fluoride strengthens tooth enamel against decay. We've also learned that fluoride consumption early in life pays later dividends with healthier teeth.
But while fluoride has generally proven safe, too much ingested by young children could cause enamel fluorosis. This condition produces a mottled or streaked appearance in teeth ranging from faint white patches to darker, pitted staining. Fluorosis doesn't harm teeth, but it does make them less attractive.
To prevent this, it may be necessary with your dentist's help to monitor your infant's or young child's fluoride intake and keep it in check. That will depend in large part on where you live, as well as your child's hygiene and eating habits.
Like three-quarters of public water systems, your local utility may be adding fluoride to your drinking water. The amount is governed by federal guidelines, which currently recommend fluoride amounts of no more than 0.70 parts per million of water. The fluoride levels in your water could have an impact on your child's total fluoride intake. You can find out for sure how much fluoride is present in your water by contacting your water utility company.
Another major fluoride source is toothpaste and other hygiene products. You can control your child's fluoride exposure by limiting the amount of toothpaste on their brush. Children under two only need a "smear," while those between two and six need only a pea-sized amount.
Processed foods can contain fluoride if fluoridated water was used in their production. In this case, replace as much of the processed food items in your family's diet as you can with fresh fruits, vegetables and other foods.
Along this line, if you have an infant you want to pay particular attention to feeding formula, especially the powdered form you mix with water. If you're concerned about the amount of fluoride in your water consider other infant feeding options. Besides breast-feeding in lieu of formula, you can also use ready-to-feed pre-mixed with water (usually lower in fluoride) or mix powdered formula with bottled water specifically labeled "de-ionized," "purified," "demineralized," or "distilled."
This can be a lot to keep up with but your dentist can advise you. Fluoride is still a potent weapon against tooth decay and a safeguard on your child's current and future dental health.
If you would like more information on the relationship between fluoride and your child's dental health, please contact us or schedule an appointment for a consultation. You can also learn more about this topic by reading the Dear Doctor magazine article "Tooth Development and Infant Formula."
By Alexandria Smiles Dentistry
February 06, 2016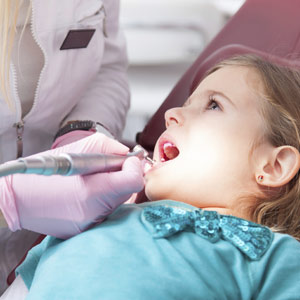 Your family uses fluoride toothpaste and your drinking water is fluoridated too. So with the fluoride your child already takes in, is it really necessary for topical fluoride treatments during their regular dental visits?
The answer is most definitely. Fluoride has a unique ability to strengthen enamel, your teeth's protective cover against decay and other diseases. It does this by infusing itself in the enamel structure and making it that much more resistant to acid attack and decay.
This infusion occurs in two ways. First, growing teeth obtain it through the bloodstream as they incorporate other minerals that make up the enamel structure. The very small amount of fluoride added to drinking water — as low as one part per million (ppm) — imparts sufficient fluoride to developing teeth. In the absence of fluoridated water, dietary fluoride supplements can achieve the same effect.
The second way is just after the teeth have erupted and are still quite young. In this case, fluoride coming in direct contact with the enamel surface is absorbed, resulting in changes to the enamel's crystalline structure that will create added strength. This can occur to a limited degree through fluoride toothpaste or other dental products. The concentration of fluoride in these products, though, is relatively low (850-1500 ppm) as mandated by the U.S. Food and Drug Administration for safety.
Professional applications, on the other hand, are much higher — 12,300 to 22,600 ppm depending on their form. They're applied, of course, under strict clinical guidelines to cleaned tooth surfaces, usually as a gel, foam or varnish. The latter form will often continue leaching fluoride into the enamel for a month or more.
These topical applications can greatly strengthen the teeth of children who don't have the benefit of fluoridated water or may be at higher risk for dental disease because of socio-economic conditions. But they can still be helpful for children with adequate fluoride exposure and low risk factors for disease. At the very least, fluoride treatments can give your child an added boost of protection as their teeth continue to develop.
If you would like more information on topical fluoride treatments for children, please contact us or schedule an appointment for a consultation. You can also learn more about this topic by reading the Dear Doctor magazine article "Topical Fluoride."