Posts for tag: root canal treatment
By Alexandria Smiles Dentistry
March 27, 2017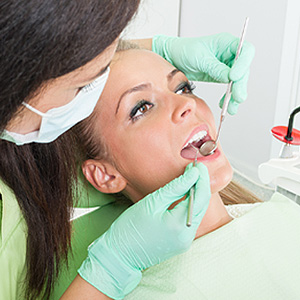 Tooth decay can wreak more havoc than just producing cavities. It can work its way into the innermost parts of the tooth — the pulp and tiny passageways called root canals that lead to the tooth's connection with the bone.
If that happens, you'll need more than "drilling and filling." Without intervention, your tooth could be lost. That intervention is a root canal treatment, a procedure that removes the infection from within the tooth and preserves it from re-infection.
You've probably heard the old belief that root canal treatments are painful. With modern anesthetic techniques to deaden pain, that's not true. In fact, root canal treatments stop the pain caused by infected nerves within the pulp and root canals. More importantly, it saves your tooth.
Root canals can be performed by a general dentist. More extensive decay or complex root canal networks may require the services of an endodontist, a dentist who specializes in root canal anatomy and treatments. Endodontists have advanced techniques and equipment to handle even the most difficult case.
Regardless of who performs it, the basic procedure is the same, as is the goal: to completely remove all diseased tissue within the tooth and seal it with a special filling to prevent re-infection. To access the diseased pulp, we first drill an access hole, usually in the biting surface of a back tooth or the back of a front tooth. We then use specialized instruments to remove the infected tissue and flush out the space with antibacterial solutions.
We then insert a filling called gutta percha into the empty pulp chamber and root canals, seal off the filling with adhesive cement, and close the access hole with filling. These fillings and sealants prevent bacteria from reentering the tooth. For added protection against infection and fracturing, we also recommend placing a full-coverage dental crown. This also enhances the appearance of the tooth, which must be modified during the root canal procedure.
The end result: your once endangered tooth has been preserved for hopefully many years to come. So if we recommend you undergo a root canal treatment, don't wait — the tooth you save may be your own.
If you would like more information on root canal treatment, please contact us or schedule an appointment for a consultation.
By Alexandria Smiles Dentistry
October 12, 2016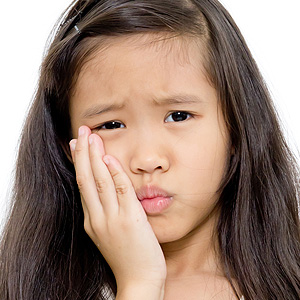 Primary (baby) teeth don't last long. But despite their short life span, they do a number of important things, like enabling a child to eat solid food. But perhaps their most important long-term function is "paving" the way for their permanent replacements.
If one is lost prematurely, though, the permanent tooth might not come in properly aligned. That's why if a primary tooth is in danger of loss due to decay or injury, we'll do our best to save it.
But that could get a little tricky if the infected or damaged part of the tooth is the innermost pulp. If it were an adult tooth, the best course might be a root canal treatment: access the pulp, clear out the diseased tissue, and then fill the space with a special filling. But with a primary tooth (or a young permanent tooth for that matter) that may not be advisable.
That's because the pulp plays a more important role in a child's tooth than an adult's. Its nerves and other tissues stimulate dentin growth; a full root canal could disrupt that growth and weaken the tooth in the long run.
With a child's tooth, we proceed carefully depending on how infected or damaged the pulp might be. If it's only slightly exposed or not at all, we try then to remove as much decayed tooth material outside the pulp as necessary, then apply antibacterial agents or dentin growth stimulators.
If we do have pulp exposure, we'll try to remove only as much of the affected pulp as necessary through a procedure called a pulpotomy. This technique will only be used if the remaining pulp looks healthy or restorable to health.
If not, we may need to perform a pulpectomy to remove the entire pulp. Most like a typical root canal, it's a last resort: without the pulp, dentin growth could be stunted and the tooth won't develop as healthy as it should.
Of course, the best approach is to prevent teeth from developing such problems in the first place. So, be sure to practice effective daily hygiene with your child and keep up regular dental visits beginning at age one.
If you would like more information on treating decayed primary teeth, please contact us or schedule an appointment for a consultation. You can also learn more about this topic by reading the Dear Doctor magazine article "Root Canal Treatment for Children's Teeth."
By Alexandria Smiles Dentistry
July 21, 2016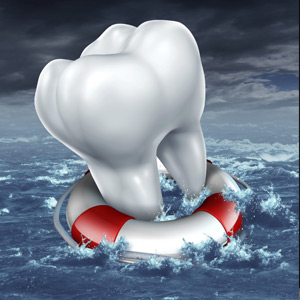 Over a lifetime, teeth can endure temperatures ranging from freezing to near boiling, biting forces of as much as 150 pounds per square inch and a hostile environment teeming with bacteria. Yet they can still remain healthy for decades.
But while they're rugged, they're not indestructible — they can incur serious damage from tooth decay or periodontal (gum) disease, two of the most prevalent oral infections. If that happens, you could be faced with the choice of removing the tooth or trying to save it.
Because today's restorations like dental implants are quite durable and amazingly life-like, it might seem the decision is a no-brainer — just rid your mouth of the troubled tooth and replace it. But from a long-term health perspective, it's usually better for your gums, other teeth and mouth structures to try to save it.
How we do that depends on the disease and degree of damage. Tooth decay, for example, starts when high levels of acid soften the minerals in the outer enamel. This creates a hole, or cavity, that we typically treat first by filling with metal amalgam or, increasingly, composite resins color-matched to the tooth.
If decay has invaded the pulp (the innermost layer of the tooth), you'll need a root canal treatment. This procedure removes infected material from the pulp and replaces the empty chamber and the root canals with a special filling to guard against another infection. We then cap the tooth with a life-like crown for added protection.
Gum disease, on the other hand, is caused by dental plaque (a thin film of bacteria and food particles on tooth surfaces), and requires a different approach. Here, the strategy is to remove all of the plaque and calculus (hardened plaque deposits) we can find with special hand instruments or ultrasonic equipment, and often over several sessions. If the infection extends deeper or has created deep pockets of disease between the teeth and gums, surgery or more advanced techniques may be necessary.
Though effective, some of these treatments can be costly and time-consuming; the tooth itself may be beyond repair. Your best move is to first undergo a complete dental examination. From there, we can give you your best options for dealing with a problem tooth.
If you would like more information on the best treatment approach for your teeth, please contact us or schedule an appointment for a consultation. You can also learn more about this topic by reading the Dear Doctor magazine article "Save a Tooth or Get an Implant?"