Meet The Dentist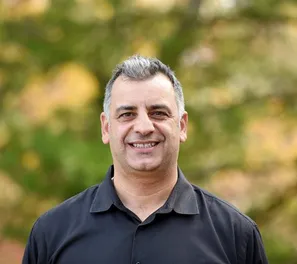 Dr. Moutaz Abdeen
Dentist in Alexandria, Alexandria West, Shirlington,& Bailey's Crossroads, VA
Dr. Moutaz Abdeen graduated with a BS in Biology in 1996 from Virginia Commonwealth University . He then went on to earn a DDS Doctoral in Dental Surgery from the Medical College of Virginia - Class of 2000. Through his education, he continued his education in courses for implants, cosmetic dentistry, and Invisalign. He is a member of the American Dental Association , American General Dentistry , and the Northern Virginia Dental Society . Dr. Abdeen is married to Amal and has a son, Majd, and a daughter, Dina. In his free time, Dr. Abdeen loves to play basketball, play cards with family and friends, read science history and philosophy books as well as travel with his family to ancient cities and watch his kids play soccer.
---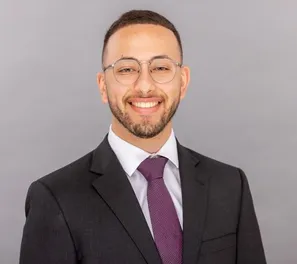 Dr. Mina Nashed
Dentist in Alexandria, Alexandria West, Shirlington, & Bailey's Crossroads, VA
Dr. Mina Nashed is a General Dentist who treats adults and children. He completed his bachelor's and dental degree from the University of Florida. Dental school was an opportunity to develop many core values including compassion, honesty, and a hard-working mindset. These values strengthened Dr. Nashed's passion for serving patients and achieving successful dental treatment.
The smile is a gateway to many life encounters, and Dr. Nashed aims to help every patient obtain a healthier and brighter one.
Dr. Nashed has the training to mitigate dental emergencies and aesthetic improvements along with comprehensive treatment ranging from annual checkups to more serious concerns. He is skilled in exams, fillings, crowns, bridges, extractions, implants, root canals and dentures.
With every clinical encounter, Dr. Nashed strives to achieve patient comfort and trust. Following these goals, he uses his dental expertise and creativity to help establish a detailed plan tailored to address his patients' specific needs. For Dr. Nashed, these are key elements of successful oral health outcomes.
Outside of the office, Dr. Nashed enjoys hiking, woodworking and serving at his church on the weekends.