Posts for: January, 2021
By Alexandria Smiles Dentistry
January 11, 2021

What a difference forty years can make: Dental bridges once occupied the top spot for choices to replace missing teeth until the arrival of dental implants in the 1980s. Today, dental implants are the gold standard for dental restoration.
But although bridgework may have lost "first chair" in the orchestra of restorations, it's still a viable option. In fact, it can be the best option in certain situations.
Bridges consist of a series of porcelain crowns fused together like fence pickets. The center crowns, known as the pontics, "bridge" the gap left by a missing tooth or teeth. The crowns on each end, the abutment teeth, crown the natural teeth on either side of the gap to support the bridge.
Bridges are effective and durable, but with a major downside: To accommodate the abutment crowns, we must reduce the size of the natural teeth to which they'll be attached. This alteration can weaken those teeth's structure and require them from then on to have some form of restoration. They're also at higher risk for tooth decay.
Implants, on the other hand, don't require this alteration, and may also be more durable than bridges. Why then consider a bridge?
Price can be a factor: Implants may be more expensive, especially involving multiple teeth. Keep in mind, though, that this only compares the initial cost: Because implants have a 95% or more ten-year success rate, with further evidence they could potentially last for decades, they may actually cost less in the long-run than bridge restorations that have a higher chance of being replaced sooner.
But the prime reason is that some dental situations aren't suitable for dental implants. For instance, implants require a certain amount of bone for proper placement, so people with extensive bone loss may not be able to acquire them. Health conditions like uncontrolled diabetes or a compromised immune system can also complicate implant installation. A bridge in these cases may represent a better alternative.
With the help of your dentist, you'll need to consider your individual situation, dental and financial, in deciding between an implant or a bridge. And, if a dental bridge is your best option, it will be a solid choice for restoring your missing teeth and your smile.
If you would like more information on various dental restoration methods, please contact us or schedule an appointment for a consultation. You can also learn more about this topic by reading the Dear Doctor magazine article "Crowns & Bridgework."
By Alexandria Smiles Dentistry
January 01, 2021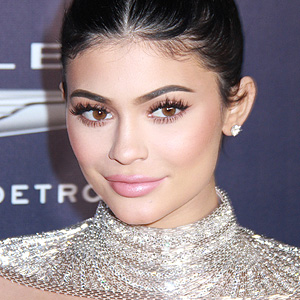 According to Forbes Magazine, Kylie Jenner is the world's youngest billionaire at age 22. Daughter of Caitlyn (Bruce) Jenner and Kris Jenner, Kylie is the founder and owner of the highly successful Kylie Cosmetics, and a rising celebrity in her own right. But even this busy CEO couldn't avoid an experience many young people her age go through each year: having her wisdom teeth removed.
At around 10 million removals each year, wisdom teeth extraction is the most common surgical procedure performed by oral surgeons. Also called the third molars, the wisdom teeth are in the back corners of the jaws, top and bottom. Most people have four of them, but some have more, some have fewer, and some never have any. They're typically the last permanent teeth to come in, usually between ages 17 and 25.
And therein lies the problem with wisdom teeth: Many times, they're coming in late on a jaw already crowded with teeth. Their eruption can cause these other teeth to move out of normal alignment, or the wisdom teeth themselves may not fully erupt and remain fully or partially within the gums (a condition called impaction). All of this can have a ripple effect, decreasing dental function and increasing disease risk.
As Kylie Jenner has just experienced, they're often removed when problems with bite or instances of diseases like tooth decay or gum disease begin to show. But not just when problems show: It's also been a common practice to remove them earlier in a kind of "preemptive strike" against dental dysfunction. But this practice of early wisdom teeth extraction has its critics. The main contention is that early extractions aren't really necessary from a medical or dental standpoint, and so patients are unduly exposed to surgical risks. Although negative outcomes are very rare, any surgical procedure carries some risk.
Over the last few years, a kind of middle ground consensus has developed among dentists on how to deal with wisdom teeth in younger patients. What has emerged is a "watch and wait" approach: Don't advise extraction unless there is clear evidence of developing problems. Instead, continue to monitor a young patient's dental development to see that it's progressing normally.
Taking this approach can lead to fewer early wisdom teeth extractions, which are postponed to a later time or even indefinitely. The key is to always do what's best for a patient's current development and future dental health.
Still, removing wisdom teeth remains a sound practice when necessary. Whether for a high school or college student or the CEO of a large company, wisdom teeth extraction can boost overall dental health and development.
If you would like more information about wisdom teeth and their impact on dental health, please contact us or schedule a consultation. To learn more, read the Dear Doctor magazine article "Wisdom Teeth: To Be or Not to Be?"